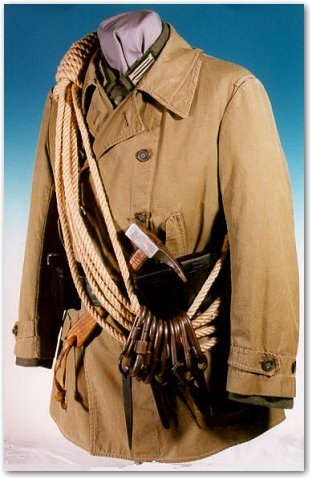 Windjacke with coil of Rope, Piton Hammer, Carabiners and  Pitons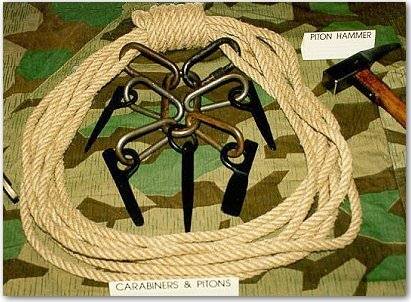 Piton Hammer with Rope, Carabiners and Pitons on a Zeltbahn (shelter quarter).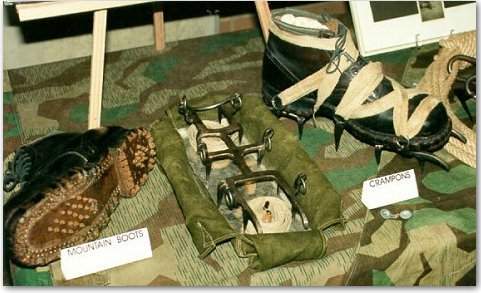 Detail of Mountain Boot showing Hobnails and cleats. Crampons and the way they are attached to the Mountain Boot. Also shown is the small canvas bag they are stored in when not in use.